Nirvana Pilot Yume Demo
60% limited discount on Steam + Mac version + Italian localization
---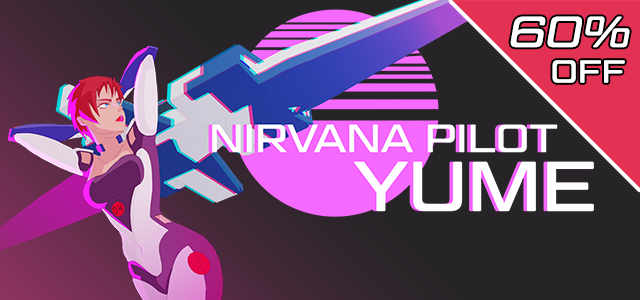 Hey Nirvana Pilots, how's it going? We have a big news for you today: the complete version of Nirvana Pilot Yume is currently on sale on Steam (60% discount) supporting Windows and Mac!

Also our Italian players will be happy to find that the game has been fully localized, including achievements! Next up should be Spanish.
Click here to grab your copy, and as always, keep racing !
p.s. after patch 1.3 and linux release, a release of the complete game on Itch.io is in the works ;)
Get Nirvana Pilot Yume Demo